Propel your Triumph: Unleash Customized Apps to Captivate, Convert, and Elevate Your Hotel's Excellence
At m-hospitality, we believe tailored apps are the cornerstone of captivating customers, enhancing engagement, and revolutionizing your hotel's service mechanism. Delight your customers, foster boundless engagement, expand your customer base, and optimize operations. Dive into a realm of unparalleled innovation that empowers your hotel to stand out, attract, and thrive. Amplify your success with m-hospitality's transformative technology today.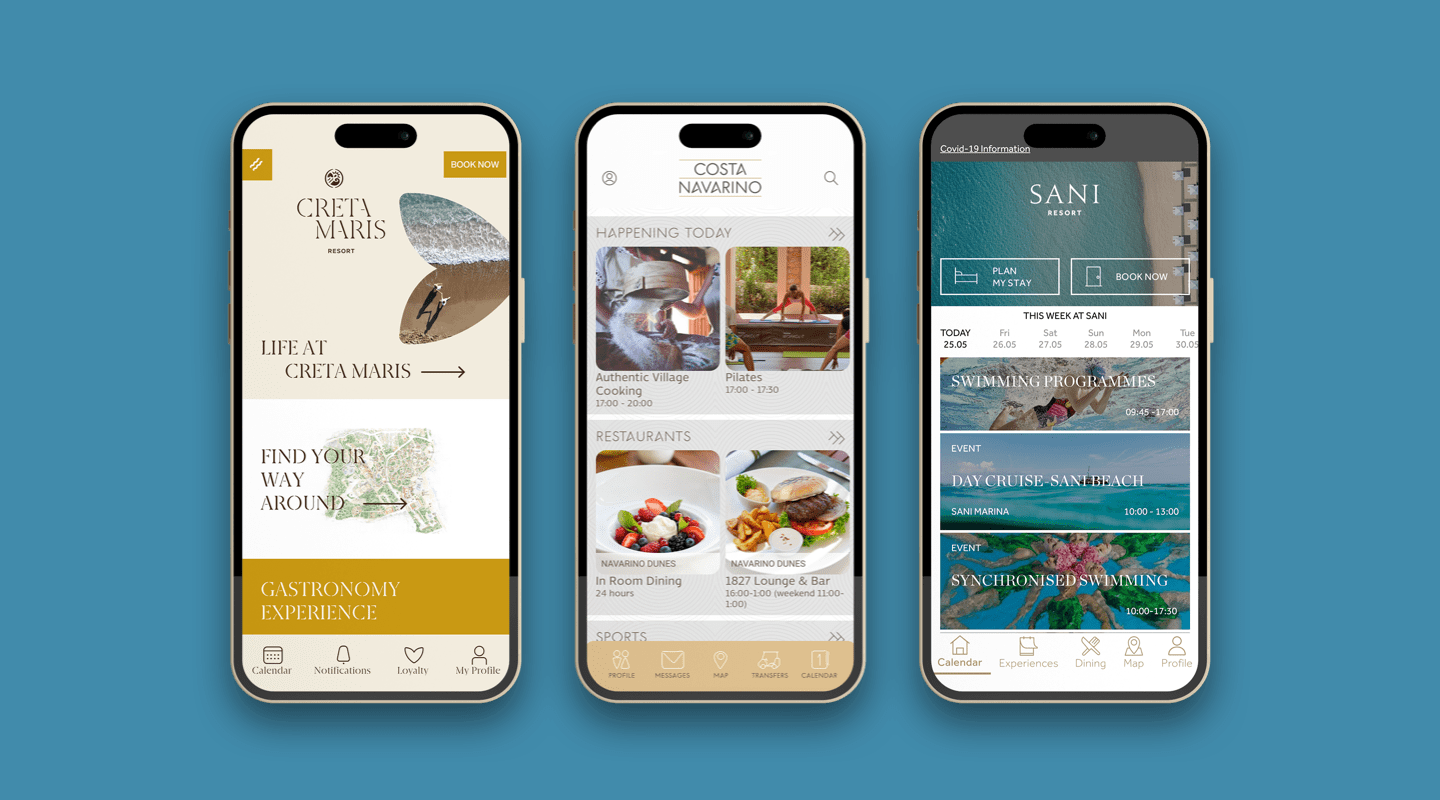 AI Enabled Guest Services
Elevate Guest Satisfaction: Unleash Unprecedented AI enabled Services from Arrival to Farewell.
Empower your guest journey with m-hospitality's AI-driven solutions. From pre-arrival excitement to in-stay wonders and post-checkout engagement, deliver an unparalleled customer experience. Cater to real-time demands, curate superior guest encounters, and redefine satisfaction benchmarks. Elevate your guest interactions to futuristic levels with m-hospitality's intelligent, transformative technology. Dive into the AI revolution in hospitality today!
Guest Marketing Automation
Unlock Success: Seamlessly Connect with Your Audience Every Step of the Way
Harness the potential of m-hospitality's dynamic solutions to reach your customers precisely when it matters. From pre-stay anticipation to in-stay experience, and well beyond check-out, we empower you to deliver tailored messages across all channels. Watch dreams transform into plans, experiences into memories, and guests into loyal patrons. Seize the power of technology to elevate your brand's presence and profitability. Elevate your communication strategy with m-hospitality today.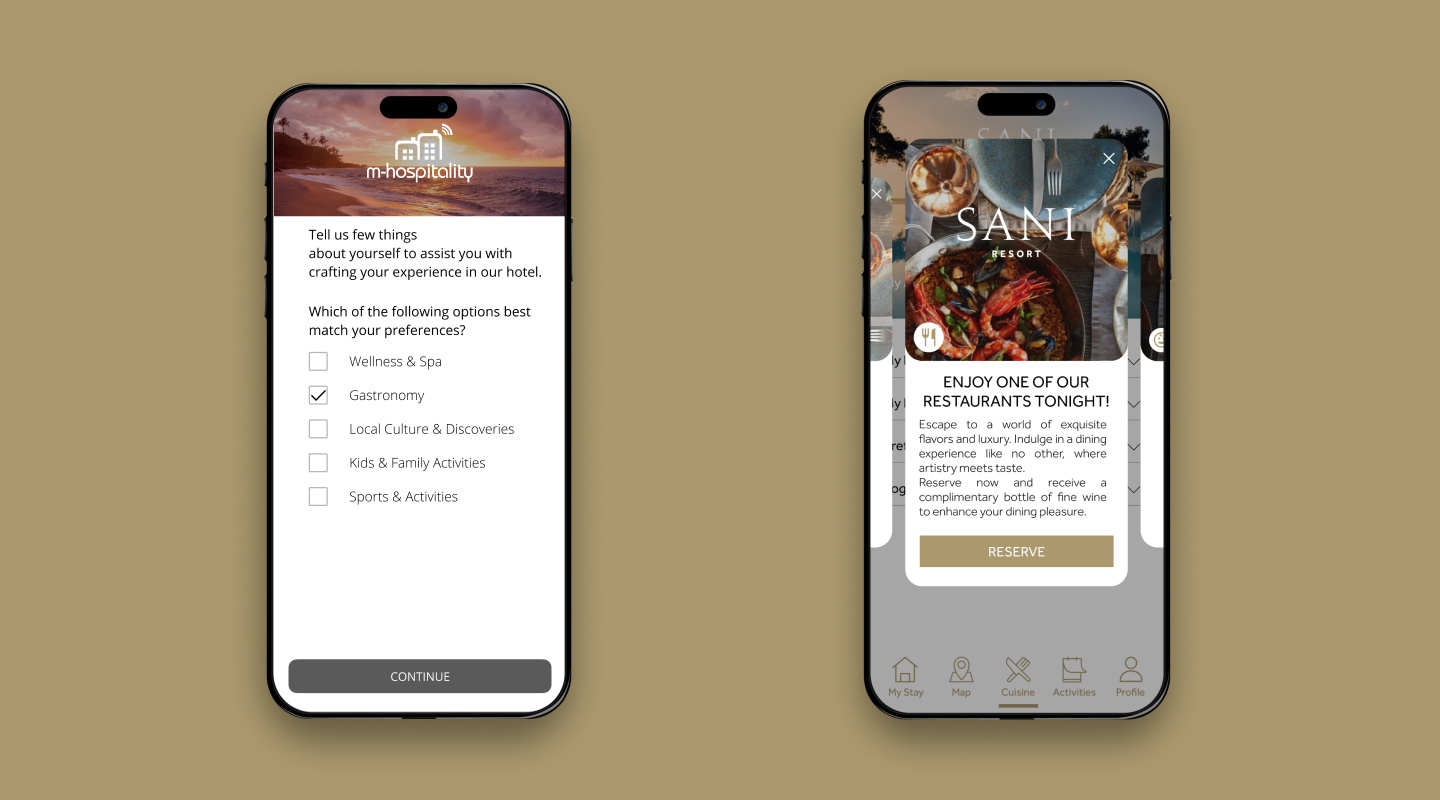 Cultivate Unbreakable Bonds: Reward, Redeem, and Rejoice with Every Guest Touchpoint
With m-hospitality's advanced loyalty solution, we're redefining your guest's journey. Every interaction, every moment is an opportunity to elevate their experience. Our platform allows members to create vouchers, seamlessly redeemable not just in the booking engine, but across your hotel's diverse outlets. Furthermore, tailor unique perks for those devoted guests, making them feel truly valued. Set yourself apart, magnify brand loyalty, and ensure every encounter counts. Step into the future of hospitality loyalty with m-hospitality and create moments that guests cherish forever.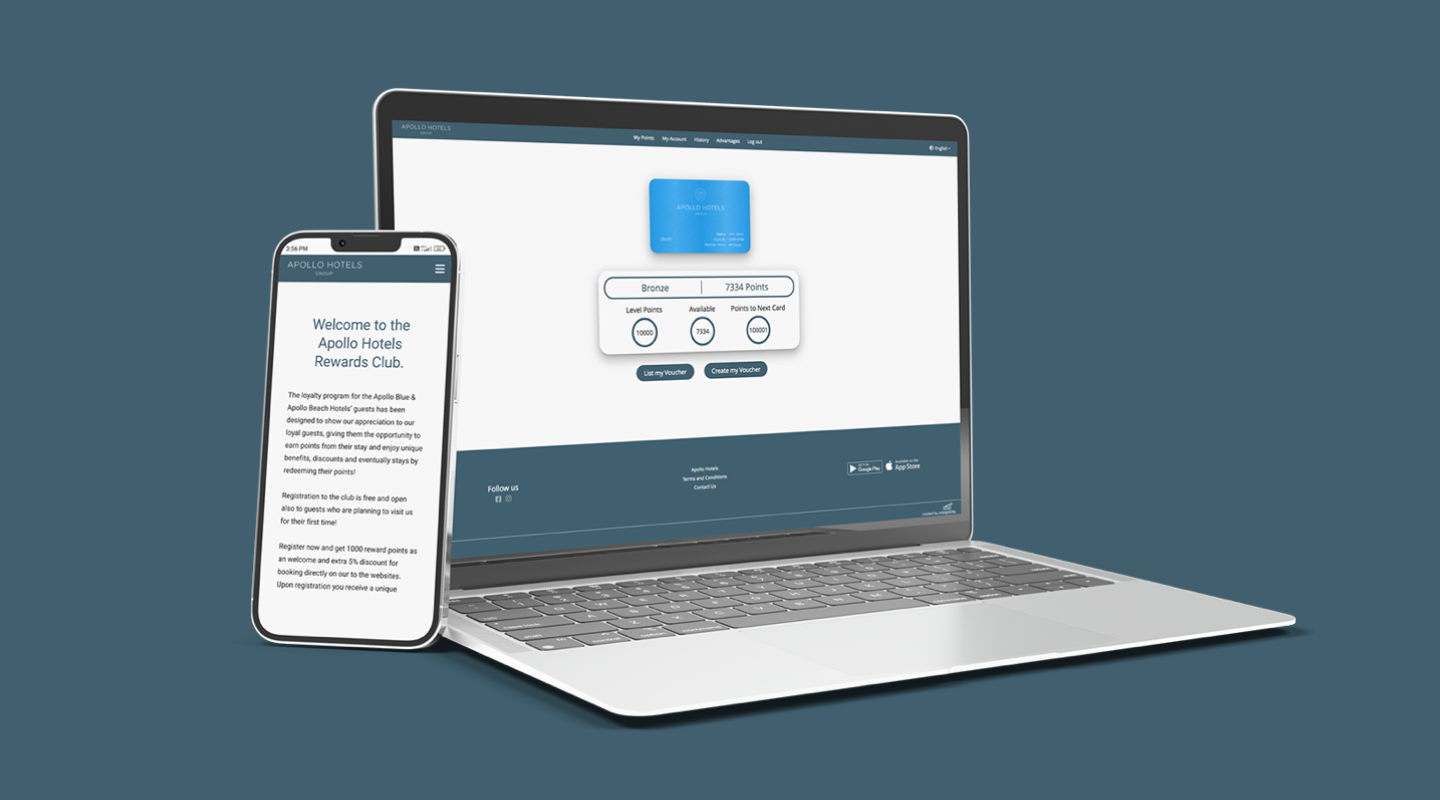 Feedback
Amplify Your Success: Empower Your Business Through Customer Insights
Harness the potential of m-hospitality's innovative solutions to leverage customer feedback for exponential growth. Elevate relationships, boost satisfaction, and quell customer churn. Armed with real-time data, make smarter business decisions, detect 'at-risk' customers before they're lost, and eradicate recurring issues. Elevate your customer experience and satisfaction with m-hospitality's transformative technology. Propel your business to new heights by turning insights into action today.
Transform Feedback, Elevate Reviews: Beyond NPS, Real-time Complaint Resolution with m-hospitality!
Introducing m-hospitality's enhanced NPS Feedback and real-time complaint management. Empower guests to voice concerns during their stay, giving you the unique opportunity to address and resolve issues instantly. As they pen down their experience, let it be a testament to your proactive service… 5 stars every time! Experience the next level of guest satisfaction with m-hospitality today.